Google Will Not Be Going Quietly
Published on 02 Jul 2017 by Team
The EU has thrown down its gauntlet before Google, saying the search giant has abused its market dominance by giving unfair advantage to its own services.
It's a verdict with implications far beyond this specific probe of the online shopping market. It's in Google parent Alphabet Inc.'s interest to fight.
Brussels has slapped Google with a record 2.4 billion-euro ($2.7-billion) fine after an investigation into the way the search engine handles shopping search requests. The EU says Google skewed results to demote other price-comparison services and has ordered the company to fix its "illegal conduct" within 90 days. Failure to comply risks a fine of up to 5 percent of daily revenue. It's safe to assume that making rivals pay for better placement -- a workaround Google has tried before -- won't wash.
Financial markets don't seem too troubled, though, with Alphabet shares down about 1 percent. That suggests expectations of either a quick fix or a long haul through the appeals process, according to Neil Campling at Northern Trust Securities.
It makes sense for Google to push back, given that this looks like an opening European salvo against its increasingly dominant advertising business. Plus you'd expect President Donald Trump to kick up a storm about any threat to nab 5 percent of Alphabet's worldwide revenue.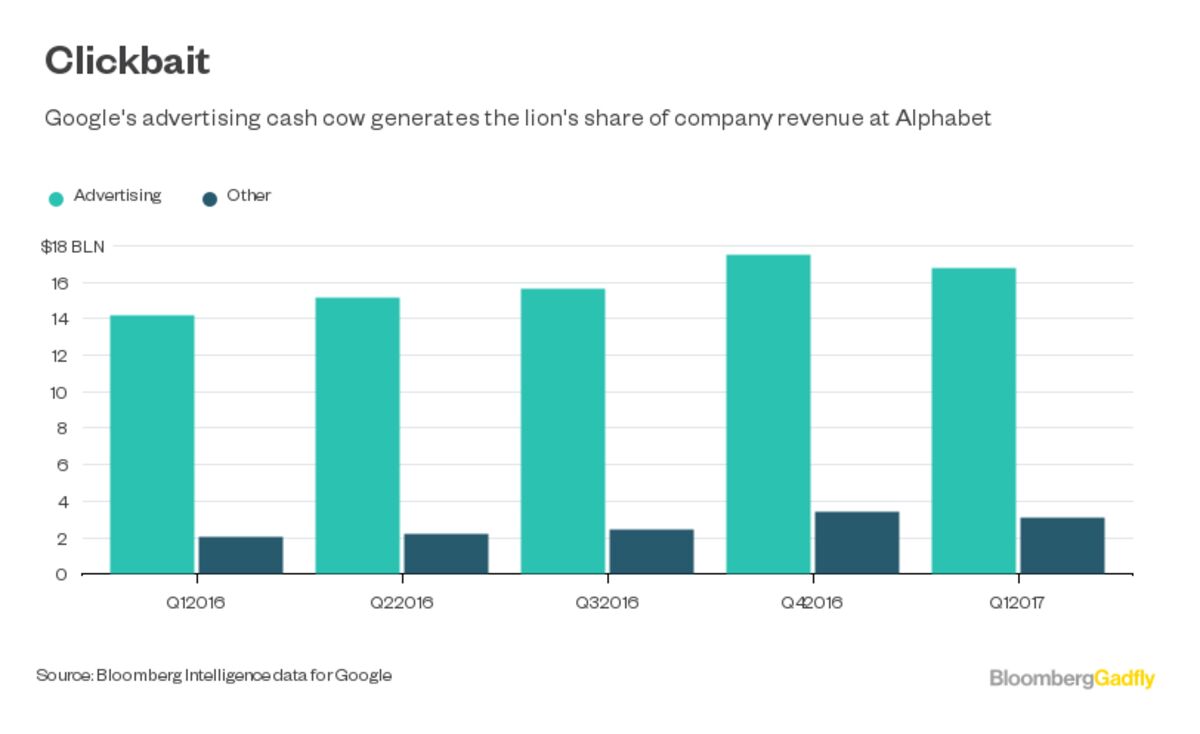 There's precedent. Intel's fight to overturn a European antitrust fine is still working its way through the courts eight years on. True, the European Commission is threatening Google with non-compliance payments, but these can be theoretically suspended if Google can prove they'd cause it irreparable damage, according to Renato Nazzini, a law professor at King's College.
Clearly, the extremely rich Alphabet would be hard pushed to say that it couldn't afford this financially. But Google might conceivably argue that compliance would force it to fundamentally alter its business model.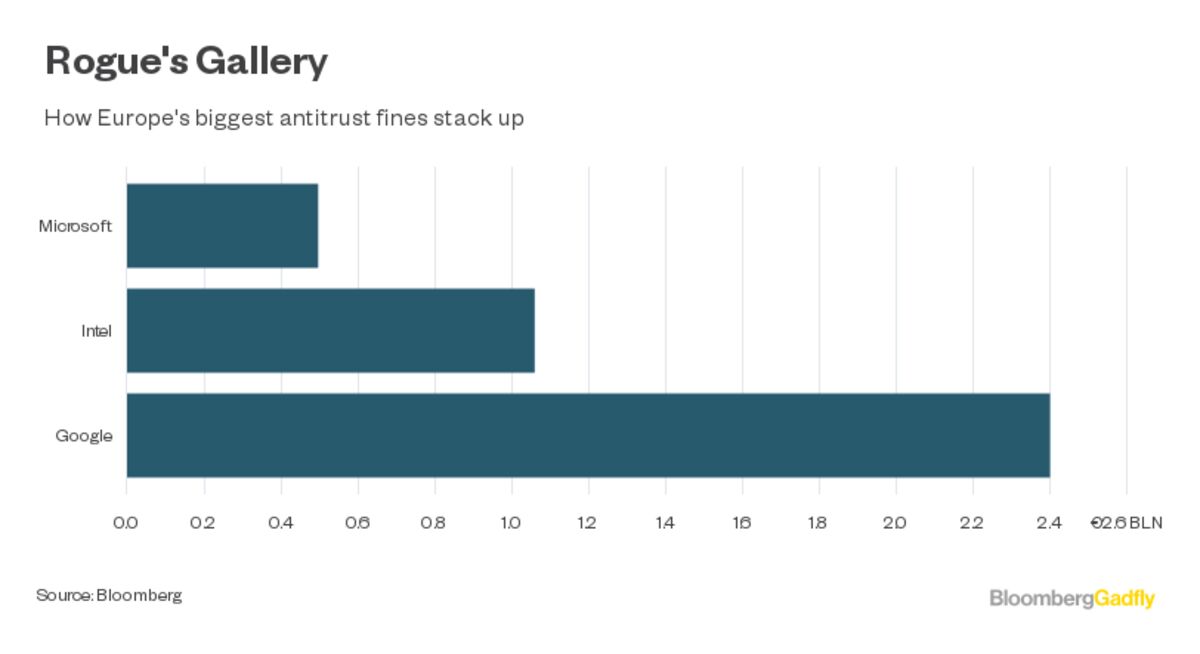 There might be a fight too over what exactly the deluge of data from Google results actually shows. Regulators often sift through mountains of information but don't always reach the same conclusion. The EU said it had studied 5.2 terabytes, or 1.7 billion search queries. In a similar probe, the U.S. Federal Trade Commission examined nine million pages of documents. Yet they both disagreed.
The FTC in 2013 said Google's demotion of price-comparison sites in its results could even be viewed as improving the quality of search results by offering a greater diversity of websites. That's close to what Google is telling Brussels -- that it is helping smaller sites compete against the real threat to consumer choice: Amazon and eBay.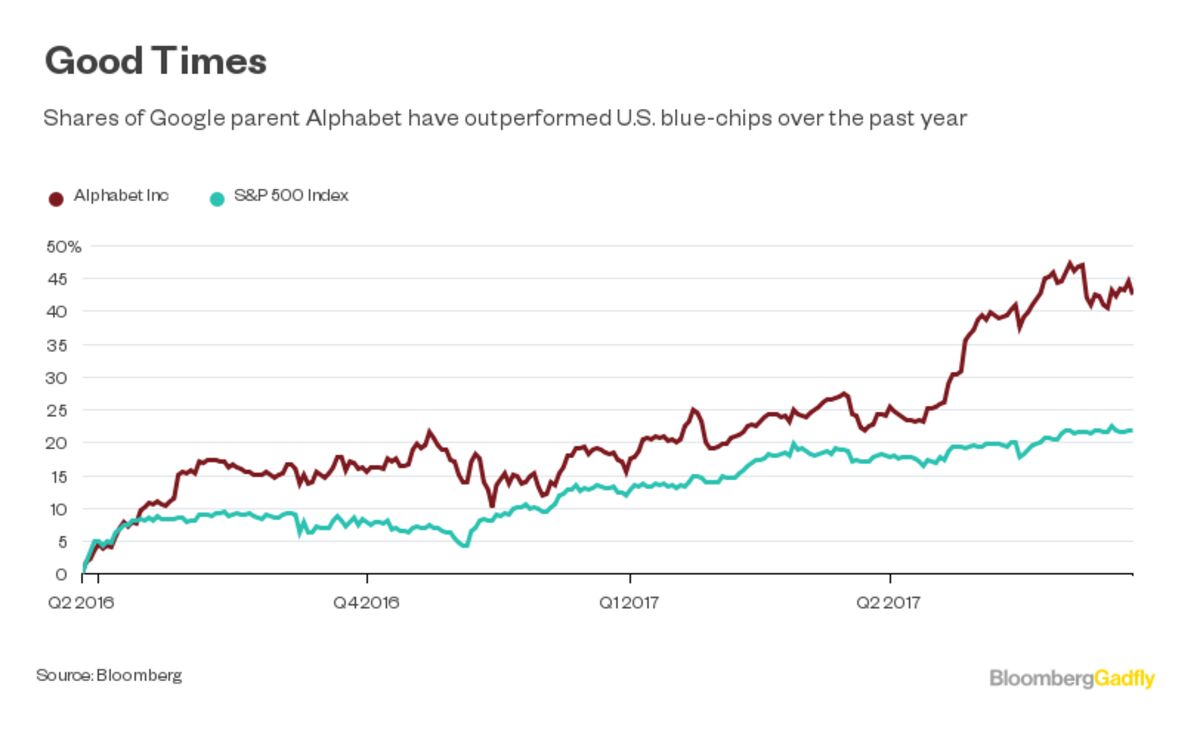 Whatever the ins and outs of a technically tortuous case, Europe is deadly serious about tackling the dominance of big web platforms, whether through Tuesday's decision or the recent fine imposed on Facebook for misleading regulators during a review of its takeover of messaging service WhatsApp. 
Google and its fellow U.S. tech giants probably have grown too powerful. But with so much at stake for the company, attack is almost certainly its best form of defense.
This column does not necessarily reflect the opinion of Bloomberg LP and its owners.
Lionel Laurent is a Bloomberg Gadfly columnist covering finance and markets. He previously worked at Reuters and Forbes.
News Source- BloombergQuint
---
---
Top Legal Queries
Get answers from the best experts within minutes!
Most Consulted Advocates
Choose from our most consulted lawyers across India and get instant legal advice.
Top Consulted Advocates
Choose from our most consulted lawyers across India and get instant legal advice.
---