India Plans To Ease Life On Its Deadliest Suburban Rail Network
Published on 13 Feb 2018 by Tushar
India now plans to spend about Rs 55,000 crore in five years to build an elevated rail corridor and foot overbridges, add trains, lay more tracks, and buy 210 air-conditioned rakes to ease life for travellers on Mumbai locals, Sanjay Singh, executive director (planning) at the Mumbai Rail Vikas Corporation, the implementing agency, told BloombergQuint. That's part of the Mumbai Urban Transport Project-3A approved in December, the third leg of an ongoing plan that Finance Minister Arun Jaitley referred to in his budget speech.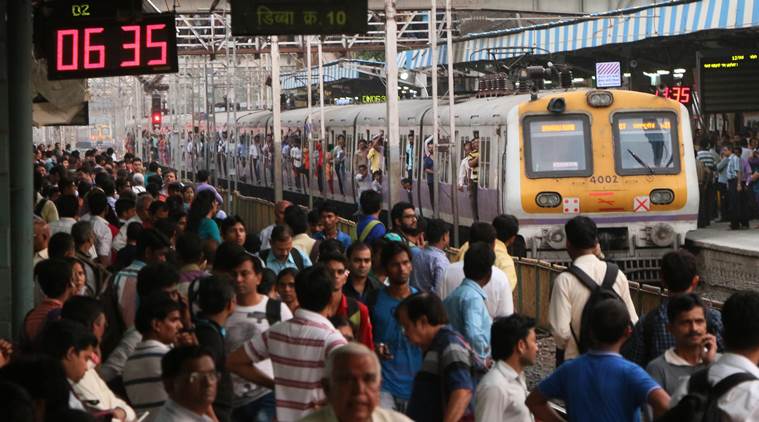 Image Courtesy- Indianexpress.com
Typically, more than half the funds are contributed by the World Bank with the state and central governments sharing the rest. Singh said while no decision has been taken on how to raise capital, it's likely to follow the earlier model.
"The way I see it is that these investments would be drawn over the years. A lot of emphasis is towards capacity enhancement and some towards improving the quality of ridership," said G Raghuram, director at the Centre for Public Policy, Indian Institute of Management, Bangalore. "The focus should be on making more overpasses."
The plan to increase passenger capacity, upgrade platforms and bridges complements ongoing and soon-to-start infrastructure projects under the second phase of MUTP. These were planned to improve life for 2 crore people living in Mumbai and its satellite cities of Thane and Navi Mumbai.
Work is on to build a metro rail network, construction will soon start on a south-north coastal road, and the contract was recently awarded for a 21-km sea bridge—Mumbai Trans Harbour Link—from the island city to the mainland in the east.
Yet, at least two of these projects took more than two decades to move from planning to implementation. That's why Raghuram suggests a lot more focus on execution.
Singh is optimistic that the latest plan will ease the commute on Mumbai's lifeline. "MUTP-3 would transform the commuter experience in terms of comfort, safety and accessibility.
Source- Bloombergquint.com
---
---
Top Legal Queries
Get answers from the best experts within minutes and make more informed choices!
Most Consulted Advocates
Choose from our most consulted lawyers across India and get instant legal advice.
Top Consulted Advocates
Choose from our most consulted lawyers across India and get instant legal advice.
---