Moody's upgrades India's sovereign rating to Baa2 with a stable outlook, says reforms will foster growth
Published on 17 Nov 2017 by Team
US-based credit rating agency Moody's upgraded India's sovereign rating to Baa2 from Baa3 with a stable outlook on Friday. The rating upgrade comes after a gap of 13 years -Moody's had last upgraded India's rating to 'Baa3′ in 2004. The credit rating agencies' decision underpinned the expectation that continued progress on economic and institutional reforms will, over time, enhance India's high growth potential and its large and stable financing base for government debt. It will also contribute to a gradual decline in general government debt burden over the medium term, it said.
Moody's also said in a statement that it believes that recent reforms offer greater confidence that the high level of public indebtedness which is India's principal credit weakness will remain stable, even in the event of shocks, and will ultimately decline. Back in 2015, the rating was changed to 'positive' from 'stable'. The 'Baa3' rating was the lowest investment grade — just a notch above 'junk' status.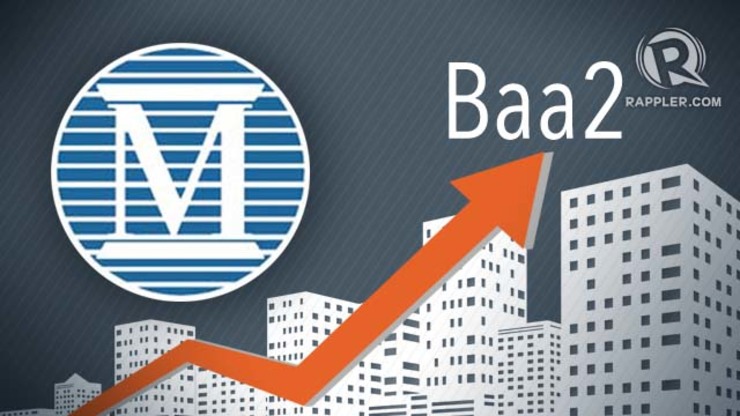 Pic Courtesy- Rappler.com
After Moody's upgrade, Indian Rupee jumped 61 paisa or 0.93 per cent against USD to trade at 64.72. Sensex and Nifty too jumped 1.2 per cent by 400 points and 110 points respectively after the upgrade in sovereign rating.
Meanwhile, Chief Economic Adviser Arvind Subramanian on Friday told ANI the rating upgrade was a welcome development. "It's a welcome development but we also feel it was long overdue. It's a recognition of the actions the govt has undertaken on GST, bankruptcy and all of that," he said.
Earlier in October this year, Moody's had published a report in which it said that on the back of a 6 per cent demand growth, India will surpass China as the fastest-growing Asian market for petroleum products in 2018. The report from Moody's further stated that despite the weakening growth numbers in both these countries, China and India will continue to be the key growth engines for the sector in Asia, representing over 80 per cent of the expected growth in 2018, says a report by Moody's.
Substantiating its argument by quoting the American energy information administration projections, Moody's report said the demand for petroleum products in the Asia Pacific will rise a modest 2 per cent or 0.7 million barrels per day to 34.6 million bpd in 2018. "Given the oil sector's reliance on China and increasingly India, we believe demand would face considerable risks if economic growth weakens materially below our expectations. However, India will surpass China as the fastest growing product market in Asia with petroleum consumption growing 6 per cent in 2018," Moody's said in a statement in October.
Source- Indian Express
---
Top Legal Queries
Get answers from the best experts within minutes!
Most Consulted Advocates
Choose from our most consulted lawyers across India and get instant legal advice.
Top Consulted Advocates
Choose from our most consulted lawyers across India and get instant legal advice.
---