Triple talaq petition: Husband barred from calling woman 'divorcee'
Published on 09 Nov 2017 by Team
Habiba Qureshi's husband of eight years, Haroon, gave her triple talaq in March
In what could be a significant case related to instant triple talaq, which was declared unconstitutional by the Supreme Court in August, the Vadodara family court has issued an injunction restraining a Muslim woman's husband and his family from addressing her as a "divorcee". Habiba Qureshi, 28, a resident of Navayard in Vadodara has been fighting a battle for "dignity" after her husband of eight years, Haroon Qureshi, pronounced the triple talaq in March.
The court pronounced the order on Monday, the copy of which reached the petitioner on Tuesday evening. For Habiba, who has pleaded the court to invalidate the talaq, the injunction has brought more hope.
Habiba, a painter, says she gathered herself during the mandatory period of 'iddat', before deciding to file a petition in the family court in May, challenging the triple talaq uttered in one instance by Haroon who works at a butcher's shop.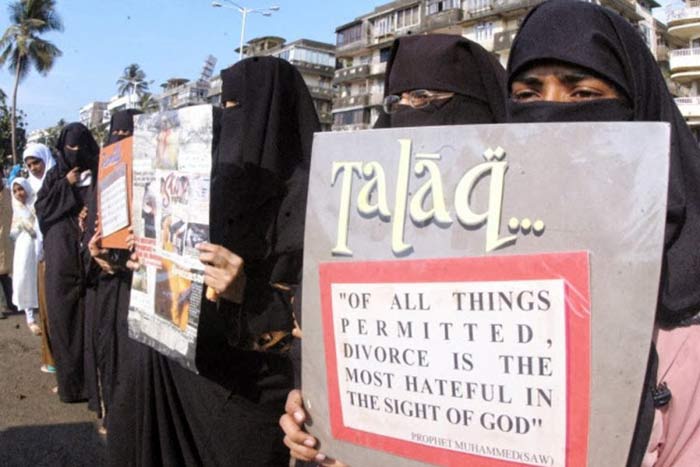 Pic Courtesy-Sabrangindia
According to Habiba's lawyer Niraj Jain, the injunction has taken them a step closer towards victory. "When the Supreme Court delivered the landmark judgment, we won half our battle. This injunction is a step closer towards the victory. The court is examining all evidences to support our prayer. By issuing a stay order on the husband's family addressing Habiba as a divorcee, the court has acknowledged that their Islamic marriage is currently alive."
Habiba says, "I am doing this for my son Hamza. If Haroon promises to keep me well, I will return to him. As a Muslim woman, I do not have the option to live alone, although I would want to. Our community does not support women living alone."
Haroon too has filed a reply before the court stating that the talaq was given as per the tenets of the Shariah Law. Haroon's advocate I M Makrani said he was yet to receive a copy of the injunction from the court. The court will give the next date of hearing soon.
Source- Indian Express
---
---
Top Legal Queries
Get answers from the best experts within minutes!
Most Consulted Advocates
Choose from our most consulted lawyers across India and get instant legal advice.
Top Consulted Advocates
Choose from our most consulted lawyers across India and get instant legal advice.
---